The previous year, there had been another ship, designed by François Brun, named
le Hazardeux
built at L'Orient. She was a Fourth Rate Ship with 46 guns. Before completion, in June 1698 by order of the King, she was renamed
le Maurepas.
Launched in October 1698, she was given to
le Compagnie des Indes
(French East India Company). Records, both official and unofficial often confuse these two ships.

Ministère de la Marine records show
le Hazardeux
had an length of 128 feet, beam of 35.5 feet, draught of 14 feet with a displacement of 726 tonnes.
She was armed with 22x18 pdr, 22x12 pdr and 6x6 pdr cannon and a crew of 350 with 7 officers. Though on the smaller size for a French Third Rate she was larger than the average English Fourth Rate of that time carrying up to 60 guns.

In Feb 1701 the order was given to L'Orient to arm
le Hazardeux
. Commanding was the Marquis de Châteaumorand. On 13 April 1701
le Hazardeux
joined Jean Bart's Northern Wing in Dunkerque. However, soon after, all major ships were moved to Rochefort.

Her first major commission was in mid 1701 with
le Triton
as escort to four ships with 300,000 rations for Vice Admiral the Comte de Chateaurenault's fleet bound for the West Indies.

In May 1701, the French had sent the Comte de Coëtlogon with eight ships to Vera Cruz with orders to assist the Spanish return treasure ships that had been unable to sail for two years and was vital for the fiscal stability of Spain. The weakness of the Spanish navy left the government in Madrid little choice but to rely on French warships for escort duty.

In September 1701, the English Admiral Benbow sailed for the West Indies with ten ships of the line to disrupt return of the Spanish treasure flota. By mid December he was at the Jamaica station where he remained for several months.

To counter Benbow and to support Coëtlogon, Châteaurenault was sent to the West Indies with a large fleet of 27 ships of the line, arriving on 17 December 1701. Fresh orders from Paris in January, prior to war being declared, instructed Châteaurenault to '
attack, burn and destroy'
Barbados and other English colonial posts but he concluded he lacked the equipment and troops to follow those orders.

Through a lack of Spanish co-operation, with ships in a poor state and a diminishing crew suffering badly from disease, Coëtlogon had been unable to undertake his orders so sailed for France on 27 December 1701.

Châteaurenault, unable to carry out his orders and having learned that Coëtlogon had sailed without the treasure ships, proposed that he should instead, escort the Spanish flota back to Spain. He then set about collecting Spanish treasure ships and other merchantmen for their return. However, the continuing reluctance of Spanish merchants to trust the French and the effects of disease delayed the process.

In February, Châteaurenault sent twelve of his largest warships that he considered were not required, back to France.

Both English and French fleets suffered badly from death, disease and desertion. Dysentery, malaria, scurvy and Yellow Fever killed many of the French sailors and senior officers, including the Commander of
le Hazardeux
, the Marquis de Châteaumorand, who died in Havana on 9 June 1702. French ships and crew that had stayed in Havana while Châteaurenault was away collecting treasure ships were particularly hard hit by disease, probably Yellow Fever that occured each year between May and October. One report states that Thirty Officers and more than a thousand men died.

Châteaurenault eventually managed to pursued the Spanish and assembled his fleet in Havana. In July 1702 the combined French and Spanish fleet left for home. The convoy consisted of fifty-six ships, of which twenty-two were Spanish and the rest French. Several merchantmen took the oportunity to sail with escort protection.

Prior to leaving, Châteaurenault was informed a combined English and Dutch fleet under Admiral Rooke was blockading Cadiz, the normal destination for trade from the Americas, and another English squadron under Sir Cloudesley Shovel was patrolling off Finistere. His orders were to consider the Spanish port of Pasajes on the Bay of Biscay or if necessary La Rochelle. He wanted to head for the French port of La Rochelle but this was rejected by Don Manuel de Velasco, general of the fleet of New Spain, who mistrusted French motives and insisted on a port in Spain. Châteaurenault reluctantly agreed to divert to Vigo Bay in Galacia arriving 12 September. French merchantmen that had sailed with the fleet left for French ports on reaching Europe.


On 13 October 1702, Châteaurenault's fleet suffered huge losses when Rooke, having learned of the fleet while returning to England from Cadiz, stormed Vigo Bay. Caught in harbour, the Battle of Vigo Bay was a heavy defeat for the French and Spanish with as many as 28 ships taken or burned, though most of the treasure had already left Vigo. Many ships were deliberately burned in order to stop them being taken by the attackers. Vigo Bay was a major naval disaster for the French, losing 15 ships of the line which they were unable to replace.


le Hazardeux
was not amongst the ships in Vigo Bay nor listed amongst the ships sent back to France in February 1702. There is evidence placing her in Port-Louis in November 1702 and an indication she may have been in Newfoundland prior to that. It is also feasible that she sailed with the fleet then left as escort to French merchantmen that diverted to French ports.

By 1703 France was fighting on several fronts and in financial difficulties. Navy funding was drastically cut and France forced to depend on privateers to attack enemy ships, who would be rewarded with a share of the prizes taken. Privately funded privateers could claim 90% of the value of a prize; 60% for the owner and 30% for the crew. Navy ships were loaned by the State to privateers who were contracted to support and defend French possessions and attack enemy shipping. France was not alone in employing privateers but unusual in loaning Naval ships.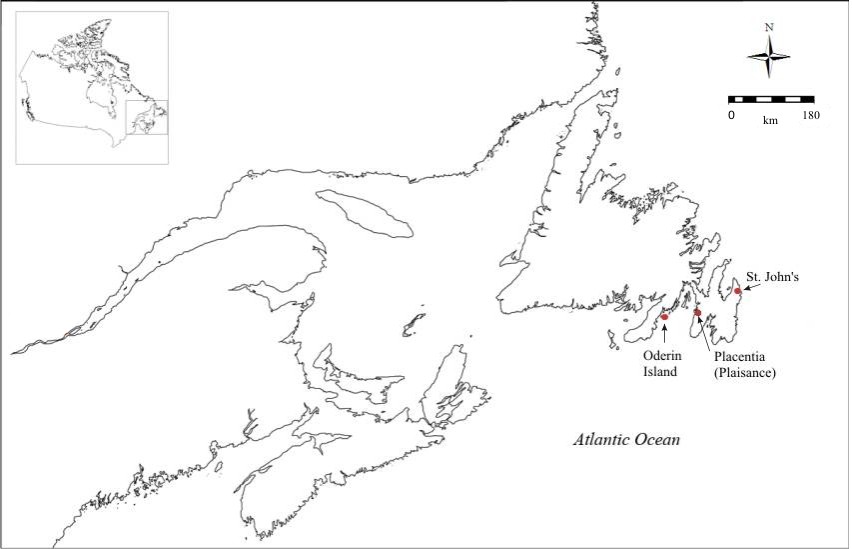 Jean-Baptiste Lévesque, also known as Beaubriand-Lévesque, was a successful privateer from Granville who had moved to St Malo, a safe port favoured by privateers. In 15 months from May 1702, St Malo's corsairs took 181 ships and 137 cannon; the town was known as the richest in Europe.

In 1697 he was contracted by the State to provision and defend French fisheries in Newfoundland. He was loaned
le Francoise
, 50 guns and
L'Europeen,
28 guns and in addition was permitted to fit out six ships of his own to fish, trade or engage in privateering. In 1702 he returned to France.

By the time of his return, the War of Spanish Succession had been declared and he wanted to resume service. He was granted the title of
'de capitaine de frégate de la marine de guerre'
and was loaned
le Juste
, 64 guns and
L'Alcyon
, 50 guns, by Pontchartrain. De La Rue from St Malo was chosen to command
L'Alcyon.


In 1702 as Commandant of
L'Alcyon
and
le Juste
, Beaubriand-Lévesque took an English merchantman into Nantes with an estimated value of thirty thousand écus - then about £2250. He took two more English ships in 1703. In January 1703, he took the English prize
Prohibition
into L'Orient.

In March 1703,
le Hazardeux
was loaned to Beaubriand-Lévesque as a replacement for
L'Alcyon
.

There is a judgement on 17 November 1703 in the Finistere archives summary noting the capture of the prize
Commencement
from Bristol awarded to M De La Rue commanding the King's ship
le Hazardeux.


In June 1703
le Hazardeux
sailed from Port Louis under command of Francis De La Rue escorting 33 merchant ships to Plaisance in Newfoundland with another unnamed warship. The arrival of Beaubriand-Lévesque with
le Juste
and
le Hazardeux
in August 1703, discouraged an English fleet under the command of Rear Admiral John Graydon, that was preparing an attack on Plaisance.

When Beaubriand arrived in Plaisance he brought with him 140 men suffering from scurvy that were placed in the local hospital. In a contemporary report from Plaisance it states Beaubriand was sending
le Hazardeux
back to Port Louis '
to be disarmed'
(probably being handed back to the State) and that 30 men suffering from scurvy were to be sent back to the Naval Hospital in Oléron, near la Rochelle.

There are Prize Council judgments in the Canadian archives showing Beaubriand-Lévesque and De La Rue, commanders of
le Juste
and
le Hazardeux
awarded the product of the sale of the prizes
Georges
from Cork and
L'Amitiê de Lima
but there is no date to indicate when the ships were taken.

On 17 October 1703,
le Hazardeux
commanded by Francis De La Rue, left Plaisance heading for Port Louis.


le Hazardeux taken


In the afternoon of 13 November 1703 she was spotted in the Soundings by ships of Sir Cloudesley Shovel's fleet returning from the Mediterranean. Her Majesty's Ships
Orford
,
Lichfield
and
Warspite
chased down
le Hazardeu
x and "
after a resistance of several hour's duration was, at length, from the inequality of the contest, obliged to surrender"
.

One reference states that "
beginning to engage about Eight at Night, the Dispute continued till two in the Morning, when having lost her Fore-top-mast, and all her Sails, and her standing and running Rigging being much shattered, she struck
".


Orford
was a Third Rate ship with 70 guns,
Warspite
a Third Rate with 66 guns and
Lichfield
a Fourth Rate with 50 guns.
le Hazardeux
was seriously out-gunned!


le Hazardeux
was towed back to Falmouth and placed in the hands of Her Majesty's agent for Prizes.

The Prize Papers state
Le Hazardous de Port Louis (sic)
was captured forty or fifty leagues South West of the Scilly Isles. They also state she had a crew of 370 and was carrying a cargo of thirty or forty hogsheads of 'Trains Oyle' (whale oil), about three or four hundred 'Kentells' (Quintals) of fish and between fifteen and twenty 'dunns' (tuns) of Antigua sugar. Improbable as it seems, that is 1800 -2500 gal of whale oil, 15-20 tons of fish and 15-20 tons of sugar!

A Paris bulletin at that time reporting the capture of
le Hazardeux
, states that the ship was carrying 30 men suffering from scurvy which no doubt accounts for such a large crew complement.


The captured crew was sent to Millbay Docks Prison in Plymouth. There is an entry in Debrett's of 1704 that mentions a malign fever in the prison brought by prisoners of war taken from
le Hazardeux
.

It was decided that
le Hazardeux
could be refitted and taken into Her Majesty's service. She was one of only three French vessels equivalent to 50 gun ships taken during the War of Spanish Succession that were added to the Royal Navy.
le Hazardeux
was described as "
having more Ports and was larger than any one of our 60 gun ships
".

Naval accounts show le Hazardeux was valued at £1000 and that Orford, Lichfield and Warspite received £894 19s 8d as their portion of the value of the prize. A captured ship was valued by the Prize Court using 'gunnage and tunnage', that is £10 per gun and 10 shillings per ton. For a ship with 50 guns that weighed in at 726 tonnes or 714 long tons, the value would have been £857. The goods seized would have been included in total valuation. £143 worth of whale oil, fish and sugar?

In January 1705, regarding the loss of
le Hazardeux
, the French Secretary of State for the Navy, de Pontcartrain, wrote to Beaubriand-Lévesque:
"Captain De La Rue sailed too close to the English coast and was kidnapped by the English. The King has lost a good ship, the owners their goods and three hundred men their freedom and the best part of their lives. This is why the King does not give his vessels to young St Malo captains".
The Hazardous
le Hazardeux
was renamed and Her Majesty's Ship
Hazardous
was first listed on 8 December 1703 with origin shown as '
taken from the French
.


The Admiralty decided that
Hazardous
should be refitted at Plymouth.

On 20 February 1704, she was surveyed in Falmouth to assess what was required to get her into condition to move to Plymouth. It was reported that
"there was little or anything belonging to her
". The necessary stores were sent from Plymouth later that month.

On 18 March 1704
Hazardous
was taken to Plymouth docks for refit.

On 27 March 1704, the ship was taken into service as Her Majesty's Ship
Hazardous
a Fourth Rate with 54 guns under command of Captain Barrow Harris.
Hazardous
was larger than most Fourth Rate 60 gun ships and both the shipyard and Captain Barrow Harris suggested to The Admiralty she could be up-gunned but this never happened.

Authoritative records show
Hazardous
measured 137 feet, with a beam of 38 feet, a draught of 15 feet and a displacement of 875 tons. This appears to be a significant rebuild with an increased displacement of 150 tons but it may also be that the calculation of tonnage differed in each country as there was yet to be a standardised method in use.

On 29 April 1704
Hazardous
came out of dock. The first entry in the Captain's log is 5 May 1704 which shows
Hazardous
at anchor in the Hamoaze in Plymouth taking on board stores.


Manning the Hazardous
le Hazardeux
when built, had a war establishment of 350 men. The Admiralty in a letter of 27 March 1704 directed Plymouth "
to Enter men on Board her till her present number be increased to three hund'd and twenty men
". At that time, a 60 gun Fourth Rate had, on average, a crew of 360 and Fourth Rate with 50 guns, a crew of 280. Plymouth responded "
will use our utmost endevour in getting men for the Hazardous Prize but there are very few to be had in this area
".

This was followed by another Admiralty letter informing Plymouth that men being discharged from the
Ruby
at Portsmouth would be taken to Plymouth to crew
Hazardous
. They also directed "
taking out the men from the Transport shipp that is coming with the exchange prisoners from St Maloe and to source them for the Hazardous which shall be accordingly Completed with
". Welcome home!

The Pay Books show a complement in 1704 of 320, which dropped to 280 the following year, presumably because
Hazardous
was then assigned to Channel Duty.


The first years


On 13 May 1704
Hazardous
sailed with Admiral Sir Cloudesley Shovell to blockade the port of Brest but saw no action and returned on 9 June 1704. On 24 June 1704 she sailed as escort to merchantmen bound for Madeira and Lisbon returning August 1704.

For the rest of 1704,
Hazardous
was primarily involved escorting merchant ships along the South Coast of England. She returned to Plymouth in January 1705 for maintenance.

During 1705,
Hazardous
was again used as escort in Channel waters, returning to Plymouth 9 December 1705.

During the time on escort duty,
Hazardous
was not involved in any serious action against the enemy.

On 2 February, Captain Richard Browne wrote to the Admiralty requesting, that as Captian Barrow Harris was '
desirous to change with me for the Assistance, the Hazardous being bound for Virginia and I have some business there' ,
they be allowed to change.

Captain Barrow Harris signed off his log on 19 February 1706 and the ship handed over to Captian Browne.
The Virginia convoy


Unfortunately neither Captain's nor Lieutenant's Logs from
Hazardous
after February 1706 survived the wreck. Details concerning the Virginia convoy are extracted from the
Hazardous
Master's Log and the Captain's Log from
Advice.


A merchant convoy that had sailed to Virginia in October 1705 with Her Majesty's Ships
Woolwich
and
Advice
as escort, arrived 24 December. It was ordered by the Admiralty to stay in Virginia until reinforced from England. Her Majesty's Ships
Greenwich
and
Hazardous
were to sail on the first fair wind in January 1706.

The
Hazardous
Captain's Log shows that Captain Barrow Harris had received his orders concerning the Virginia assignment and by 1 February had set about removing ballast and unwanted stores making ready for docking. However the Log of 4 February shows that
'ye Officers of ye Yard'
without their orders, would not take the ship into docks.

It was not until mid February 1706 that Plymouth received the order that "
Hazardous be forthwith refitted there for a Voyage to Virginia and Clean'd and Grav'd with all possible dispatch
".

On 1 March 1706, Captain Browne stated in a letter he was in Plymouth Sound and except for 100 bags of bread, was ready to sail as soon as
Greenwich
arrived.

Just a week later on 8 March Captian Browne reported that he had illness on the ship with 21 men sick and that 4 men had died. In his letter he confirmed arrival of
Greenwich
and that all provisions and stores were on board
Hazardous
.

On 21 April, he reported that
Hazardous
required 36 men to complete the complement and was having some trouble getting them. He stated that he had '
Spotted Fever
' (Typhoid Fever or Smallpox or Measles?) on board with 16 men sick and that 10 men had died.

In a letter of 23 April, Captain Browne confirmed
Hazardous
would sail that night.

With the crewing problem apparently resolved, both ships cleared Plymouth on 24 April 1706 but were then forced by bad weather into Falmouth on 27 April.
Hazardous
sailed soon after in May but
Greenwich
had been disabled and returned to Plymouth for refit.
Greenwich
sailed on the First of June arriving in Virginia on 11 August 1706.

The convoy's return had now been significantly delayed. Many merchant ships had been waiting a considerable time, some for more than a year and were badly effected by worm and were short of rations. It was stated "
that provisions is not here to be gott for money and if they stay to eat up their Sea Store they must perish in their passage for want of bread
".

On 17 September 1706,
Greenwich
,
Woolwich
,
Advice
and
Hazardous
with 182 ships left for England, arriving in the Channel in November.

The late start and winter passage meant great losses for the convoy; many ships were sunk or foundered, some were taken by the French. Other ships were forced back to America and were lost trying to return without convoy. It was estimated the financial loss to Public Revenue was more than £150,000 besides the huge loss to the traders concerned.

At 6 am on 12 November 1706, SSW of the Lizard, Captain Browne commanding
Hazardous
, died in his bunk and Lieutenant John Hares took over command.

On the same day,
Advice
saw convoyed merchant ships bound for the West Coast ports of Bristol, Liverpool and Whitehaven into Plymouth Sound then continued to sail Eastward. Captain Lowen of
Advice
expected to find
Greenwich
and
Woolwich
with more ships the following morning but instead found
Hazardous,
off Start Point, without a Captain, escorting 35 Virginia merchant ships bound for South coast and London ports and two Dutchman from Panama.


At 3 o'clock in the afternoon of 13 November, Captain Browne was buried at sea and the
Advice
fired 20 guns. After some discussion, Captain Lowen thought it his duty to see the merchantmen to a safe port. He ordered
Hazardous
to keep with him for the security of the convoy.

Initially the convoy made slow headway in fairly light shifting winds. The Masters were consulted and though very short of rations, decided they should go on. The weather deteriorated and by the evening of the 18 November the convoy was struggling South of the Isle of Wight and the decision was made by Captain Lowen to seek shelter in St Helen's Roads.

In the stormy darkness of that night, Captain Lowen was totally unaware that
Hazardous
was in difficulties. It was in daylight the following morning they watched
Hazardous
as she ran ashore "
under her Fore Sails and Spar Set Sails with colours flying
".

Boats were lowered but but none could get near
Hazardous
because of the breakers.


The aftermath


On 27 December 1706 at Spithead a Court Martial was convened to enquire into the loss of
Hazardous
. Capt Lowen was found guilty of '
Ill Conduct
' for not going into Plymouth when he could have given '
ye ship in so ill a condition as to ye Sickness of his men and his want of Provisions'.
They also found him guilty of
'afterwards not making directly with ye Merchant Ships for ye Downs'.
and after the decision to seek shelter he had failed to signal
Hazardous
she was coming into Shoal Waters which led to
Hazardous
missing stays and being wrecked. Capt John Lowen was found guilty under the 25th and 33rd Articles and dismissed the Service. The Court also found Robert Bonner, Master of
Advice
guilty of '
steering an improper course and therby bringing both her and ye Hazardous into Shoale Water'
and dismissed him.

Though Capt Lowen was sentenced in accordance with the law, the court-martial did draw the attention of the Lord High Admiral to his case. In 1710 he was restored to his rank and half-pay but he was not employed again. The Court aquited Lieutenant Hares and the other officers on
Hazardous
.

Admiralty Pay Books at The National Archives show a party of 10, headed by Lieutenant Hares, was listed on
Hazardous
from 20 November 1706 until February 1707. It appears this was formed to undertake salvage from
Hazardous
.

On 29 November 1706 Lieutenant Hares stated that '
a major part of the Small Armes were secured in a Hoy belonging to the office of Ordnance'
. He wrote that some of the guns from the upper and quarterdecks might still be salvageable if vessels and men were provided and the weather improved but that
'those below to leeward are continually under water'.


Later attempts at salvage took place. Portsmouth dockyard Archives indicate that cannon were recovered from
Hazardous
and sent to the Board of Ordnance at Woolwich.
The Calendar of Treasury Books shows a payment in the financial year 1715/1716 of an unspecified amount to "
Capt John Meric Cole, for salvage from the Hazardous man of war near Chichester
". There was a further unspecified amount paid the following year.

This indicates that a significant number of guns and other materials vital to the operation of the ship were left behind. It also suggests that few materials were removed, other than the small arms and the easily accessible personal items taken by crew members on the morning of the wrecking.